From point (A) to point (B)etter
From point (A) to point (B)etter
Myron Weber is Principal and Chief Solutions Architect at Northwood Advisors, where since 2011 he has led our team of experts in analytics, data science and problem-solving for better operational decision making. In this role, he pursues his passion for helping others excel, applying his unique mix of technical expertise, insights based on systems thinking, creative approaches to solving problems, and 20+ years of diverse business experience.
From 1997 to 2007, Myron was co-founder and CTO of CBH Consultants, a premier technology and advisory services firm in Business Intelligence and Corporate Performance Management. After CBH was acquired by London-based Management Consulting Group PLC, Myron served as a Partner in their North American consultancy from 2007 to 2011 and was instrumental in establishing their Market Intelligence Center for Retail and Consumer Products.
Myron has a BA in Political Science from Wabash College, where his work with statistical software packages was the springboard to a career in programming and data science, also applying his insight into the functioning of systems as a consultant and advisor to his clients.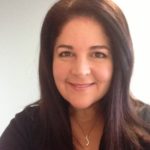 Suzanne Rose Stauder is Principal and Chief Talent Officer at Northwood Advisors. She brings a passion for building high performance teams and new capabilities with high growth companies who know that their bottom line is intricately linked with the strength of their human capital. She has been recruiting and developing people and organizations for more than 20 years. Her success is based on her understanding of organizational culture, vision and business objectives of her partner firms.
Suzanne was most recently at Kurt Salmon (Accenture Strategy) for ten years, having ridden the waves of several mergers and acquisitions. Prior to that, Suzanne recruited and developed talent as one of Wal-Mart's first HR District Managers. She started her career with ten incredible years at Teradata Corporation, rotating through positions in Training/Learning and Development, Staffing/Recruiting, General Manager's Office, Customer Education and a pivotal three years in Data Warehouse Sales.
Suzanne has a bachelor's degree from Northwestern University in Psychology/Organizational Behavior and a master's degree from the University of Illinois in Labor and Industrial Relations/Human Resources. She lives in San Clemente with her brilliant solution-architect husband and three sons (building more future talent).
Northwood Advisors, Inc.
4790 Irvine Blvd #105-250
Irvine, CA 92620